Sanborn a.s.
SANBORN a.s. is a leading manufacturer of precision components and parts for the energy, petrochemical and transportation industries. In the energy segment it supplies the world's leading manufacturers of turbines and generators with parts such as valve blocks and heads, pressure seal heads, spare parts for valves, parts for turbine stators and rotors, and generators.
The company has extensive know-how in mechanical engineering and its technical equipment enables it to produce competitive high-added-value products.
The entry of MaeG Investment (Industry sub-fund) took place at the end of 2017 together with the entry of another experienced private equity investor.
Opifer Ventures
Opifer Investments Stage 2 Limited ("Opifer 2") is a newly established Czech/British investment firm that focuses on seed investments into start-ups. The investments made by Opifer 2 are directed towards medical technologies, oil and gas extraction, hydrogeology and IT security, where higher growth potential is anticipated than in established sectors. Opifer 2 has invested in the Israeli company Q2Pharma specialising in the development of small-molecule drugs against multidrug-resistant bacteria.
MaeG Investment (Technology sub-fund) entered the company in March 2018 through the purchase of a minority interest, and also acquired securities in the form of bonds as part of the investment.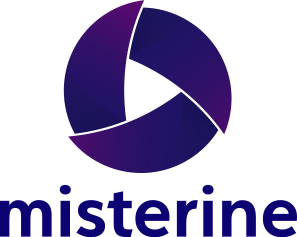 Misterine s.r.o.
Misterine s.r.o. was established in July 2016 and specialises in developing applications for augmented reality, primarily for industrial use. Increasing amounts of investment are being directed to this young market and augmented reality is finding its place in an ever-wider range of fields.
At the start of 2018 the company commenced cooperation with the European Space Agency (ESA) and GE Aviation Czech s.r.o., which is developing a new generation of medium-sized aircraft engines in the Czech Republic.
MaeG Investment (Industry sub-fund) entered the company in September 2018.